Dr. Vipul Patel, Veterinarian
Dr.Patel with his cute puppy, "Goldie"Dr.
Vipul Patel being a son of a farmer, he used to have farm animals and cats;a lot of them. When he was a teenager, he got accepted to a gifted school named "Sainik School Balachadi". During his education, as a part of his co-curriculum activities, he went to sanctuaries and parks like Hingolgadh Nature Education Sanctuary, Gir Forest National Park and Pirotan Island and many more.
He would usually stay there for a couple of nights to reconnoitre the wildlife in the lap of nature. Having seen the wildlife so closely, encouraged him ultimately to become a veterinarian to help the meek animals.
He graduated from the Veterinary College in 1996. After working for 10 years as a veterinarian in India, he moved to Canada in 2006 and later he became a licenced vet in Canada.
He worked for a couple of years in South Western Ontario before opening the doors of Pond Mills Animal Hospital. He has tremendous respect for the veterinarian's oath, his clients and their furry friends.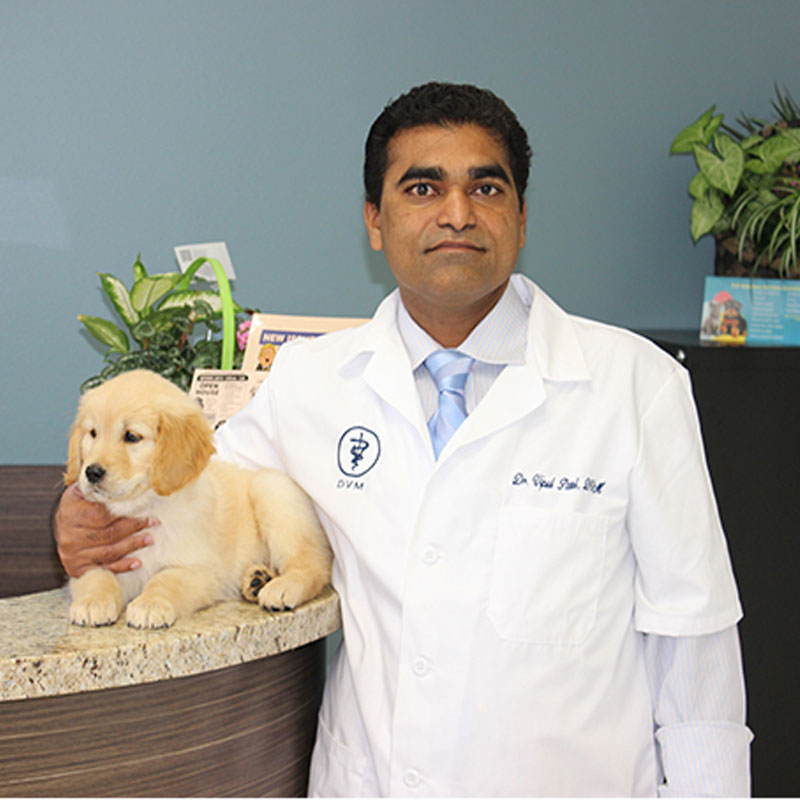 He believes in the motto of "Prevention is better than cure." So he tries his best to educate his clients in each and every possible way. Dr. Patel has a special interest in performing various surgeries. As books are his best friends, he loves reading in his spare time and participates in CE. He has two budgies named "Twitter" and "Lemon". His dog's name is "Goldie" and she's a very cute, young golden retriever. He also has a cute little kitty "Mocha" which he adopted. He adores playing tennis or chess with his son, "Nimit" in his leisure time and enjoys going for a walk with his wife, "Kanak" and Goldie.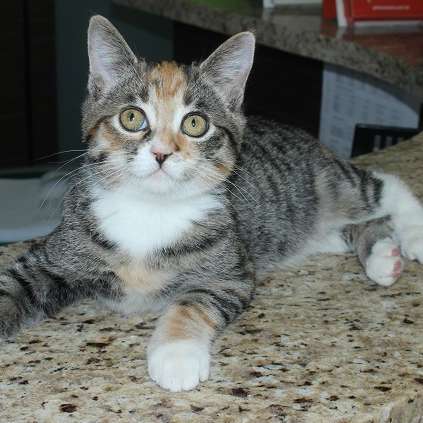 Mocha-the-clinic-kitty!
Mocha is a very playful kitty who is a great explorer. She was abandoned when she was around 4 weeks. An humble animal-lover had brought her to our clinic in June 2013 and at that time she had a laceration, she was also dehydrated and very sick. So Dr.Patel gave her treatment immediately and since then she is with us.
Erin Russell – Vet Tech
Erin graduated from Georgian College's Veterinary Technician program in 2016. She started working at Pond Mills Animal Hospital in 2019. She lives in London with her fiancé Jordan and his two kids; as well as her fur babies, Louie the Lab-Shepherd, Luna the cat and Anakin the rabbit.
During her spare time, Erin enjoys playing paintball with her fiancé, knitting and reading.